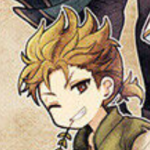 Kazriko's Dive
2022/04: 1 Games, 0 Platinums, 0 Movies, 0 TV Seasons, 0 Books, 5 Manga
2022/03: 3 Games, 0 Platinums, 0 Movies, 0 TV Seasons, 7 Books, 4 Manga
2022/02: 4 Games, 1 Platinums, 0 Movies, 0 TV Seasons, 17 Books, 3 Manga
2022/01: 7 Games, 2 Platinums, 0 Movies, 0 TV Seasons, 1 Books, 1 Manga
2018: 91 Games, 7 Platinum
2017: 100 Games, 5 Platinum
Since I lost most of my completed games lists, I'm going to have to recreate them from data stored elsewhere. Here's the 2019 list, as near as I can recreate.
I lost my prior 2020 list due to a forum going down, so here's the new one. 2020: 50 games, 28 movies/tv seasons, 3 books
The 8-bit guy described his dream computer some time ago. I thought it was an interesting project, but I wanted something different from this sort of old-new computer. Here's the design premises I started with, and some ideas I had for achieving them. A. What would computers look like now if they had continued going to a programming prompt on boot up in the 16-bit era instead of going the CP/M, Unix, or Mac route, and continued having a boot to programming all the way up to the 64 bit era.